The
Radon Chambers

at Radalink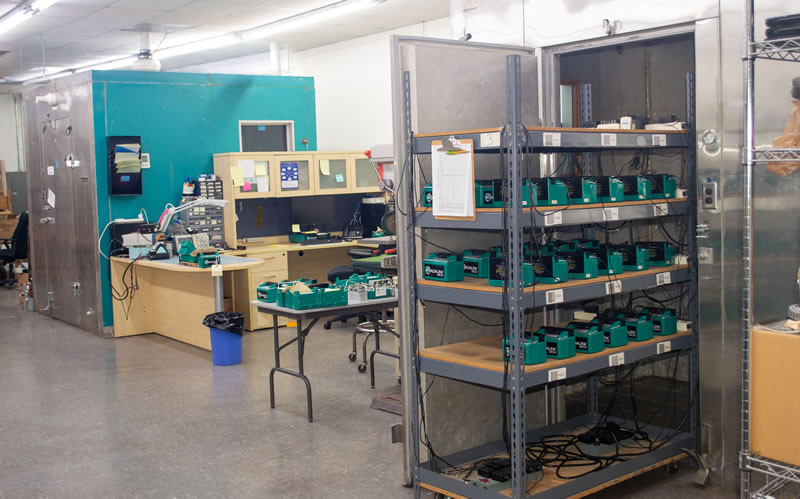 The Radalink, Inc. Radon Chambers are a National Radon Safety Board (NRSB) accredited facility with two walk-in radon chambers which allow for multiple radon gas exposure levels.
These chambers opened in 1988 as the first publicly available radon chambers in the United States under Radalink Inc.'s original company, Radon Reduction & Testing, Inc. The facility provided services for research and development of radon devices, for known radon exposures for blind proficiency testing, and for radon calibration services. These experiences led to the development of Radalink Inc.'s devices and services.
Since 1988, our radon chamber facility has continuously maintained current credentials in good standing with the EPA, states, and national radon certification programs.
In 1994, Radalink, Inc. privatized Radon Reduction & Testing's chambers to service Radalink, Inc. and its customers' calibration needs. In 1992, the Bowser-Morner, Inc. radon chamber facility became available as a public radon chamber that continues to provide chamber services for the radon industry.
---
Ready to learn how our devices and facility combine to work for you?
---
Or, keep learning...