Total Support Services

client-ready

certified reports


online

report management


calibration and repair

of equipment


license and audit

support


help desk

experts available
We do
a lot more

than just offer the most trusted radon monitors on the market.

Our services are comprehensive and affordable.
We work with you from beginning to end to help your radon inspection business be both a valuable service, and a profitable venture. Here are some of the ways that our services set us apart from our competitors.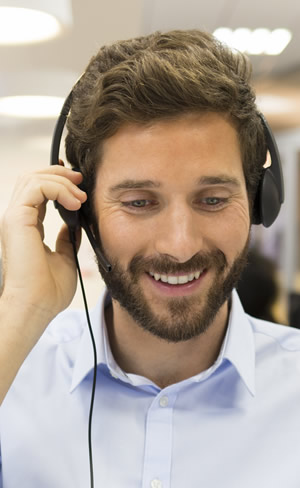 Getting You Started
A short phone orientation and instructions will familiarize you with using your monitor and submitting your documentation through our system.
With easy-to-follow videos and info found in our Learning Center, you'll be ready to run a test the same day you receive your equipment.
For an additional fee, you can attend one of our license training courses, specifically designed for the requirements of your state.
Helping You Do Your Job
With access to our convenient portal at https://myradalink.com, you can prepare your documentation either in advance, or after you run a test.
The uploaded test data is lab-reviewed and verified for quality assurance.
Your client-ready reports are compiled by our technicians to meet the specific requirements of your state, and delivered to you in about an hour.
Our phone and email support staff are here to help you with any equipment, testing, or reporting issue you may encounter.
Keeping You Ready to Serve
We never charge you for ground shipping to make sure that you have working and calibrated equipment in your possession at all times.
Repairs and calibrations are conducted in our state-certified lab and service center in Atlanta, Georgia.
If your state requires licensing, our online portal will keep your proof-of-license secure and will remind you when renewals are needed.
Offering Support when the State Comes Knocking
We archive and manage required records for you, so if you face a state audit, we're here to help.
If there is ever a question about the validity of your Radalink radon reports, our test verification process virtually eliminates any doubt.
Our system helps you meet EPA requirements by automatically tracking the radon exposure levels for your technicians in the field.
Exploring Deeper: Service Details
---
How does it
work?
Get a bird's eye view.
You'll find an easy explanation of how our system works, as well as other useful and technical information in the Learning Center section of this website.
What does it
cost?
Our pricing is based on the program you select and the number of monitors you want. If you're interested in partnering with us, please select from the following: